Allow us to present DMARC – a method for protecting your company against falsified and potentially damaging email.
Reports show that spoofing, which is fake email senders or the use of cyber- or typo-squatted domains, is a widely used approach.
Apart from establishing (and following) a domain strategy and continuously monitor how your trademark is used, among other places in domain registrations, there is the option of implementing DMARC.
DMARC, or Domain-Based Message Authentication Reporting and Conformance, is an email authentication policy and a reporting protocol. DMARC protects against unauthorized use of domains by preventing direct imitation of the domain in emails. It protects the trademark by ensuring that inboxes only receive email that is sent by or on behalf of a domain, by using SPF and DKIM posts.
At Dotkeeper, we offer services and solutions to help our clients implement DMARC, and by that increase their email security. Establishing DMARC requires time, data, and continuous adaption (usually over a period of time) to work correctly. We are with you the entire way, from start to finish.
The process is split into three phases. The work commences with a pilot study of your email flow to create a custom plan of action based on your needs. After that, the implementation takes place gradually. Finally, there is ongoing reporting in accordance with the agreed-on frequency.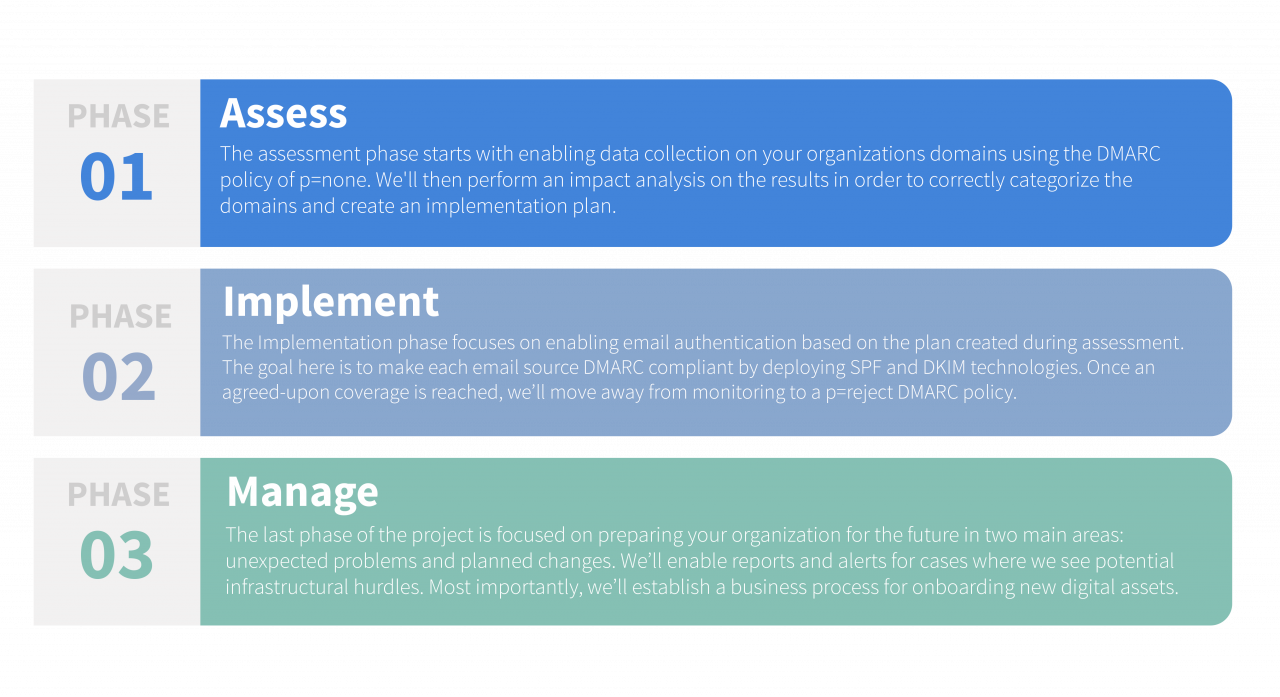 The result is increased security for your company, and DMARC is also reported to increase deliverability of your sent email. In other words: exciting news for all marketing departments.