Marketers and companies around the globe have been eagerly awaiting the BIMI-standard to advance from Gmail pilot testing to General availability, and in July 2021 it finally happened. This creates great opportunities for trademark owners to further strengthen their brand and reach a better return on their email marketing.
With the help of BIMI, your logo can now be seen in the receiver's inbox. Using mobile devices, the receiver will not even have to open the email to see your logo!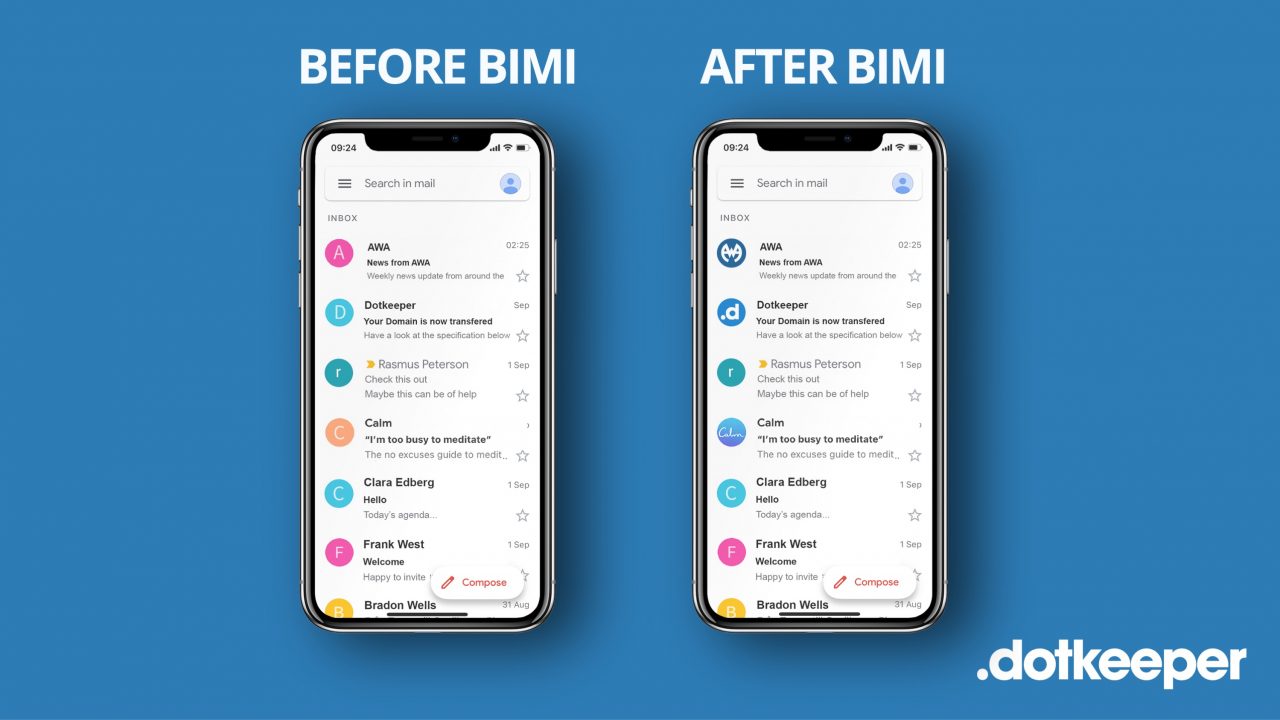 Currently, BIMI is compatible with Gmail, Yahoo, and Fast mail, to name a few email clients. Microsoft is currently not using BIMI.
In order to use the BIMI standard with most email clients, you need a VMC (Verified Mark Certificate). A VMC validates the right of an organization to use the trademark and the domain. This ensures the receiver that the email is legitimate. The criteria for using a VMC is that you as a company have implemented the security standard DMARC and that you have registered a figurative trademark.
At Dotkeeper, we offer VMC through our partner DigiCert, and we can help you with the implementation, purchase, and administration. We also offer services for DMARC and trademark registration, which means we can help you throughout the entire process of getting your logos to display in inboxes around the world.