Be among the first to show your logo in the customers' inbox.
Do you want to increase engagement, deliverability, and email security in your email marketing?
Let's introduce VMC - the future of email!
VMC or "Verified Mark Certificate" is a security feature that validates and confirms that your organisation has the right to use your logo and domain.
With the help of VMC, your customers can see your logo in their mobile inbox, before they have even opened the email. This allows them to quickly determine if the email is legitimate and safe to interact with.
You not only increase deliverability (ie the number of delivered emails) with VMC but also engagement (Open Rate) with your send-outs. According to completed pilot studies, an increased engagement of + 10% has been demonstrated. A dream come true for marketing departments!
We at Dotkeeper can now offer all our customers VMC. To be able to implement BIMI (Brand Indicator Message Identification), and use your VMC, you first need to implement DMARC (Domain-Based Message Authentication, Reporting & Conformance) which ensures correct validation of e-mails.
See Implementation Process below: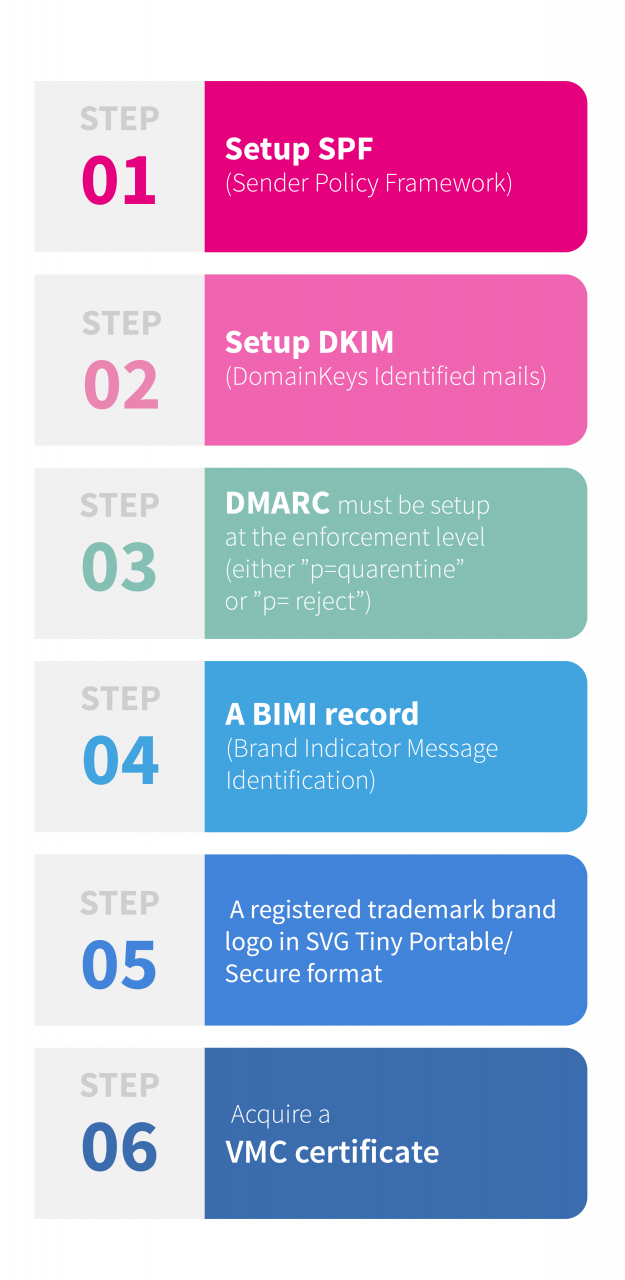 Do you want to know more about VMC, or do you have thoughts about the process? Do not hesitate to contact us at hello@dotkeeper.com or fill out the form below!