BIMI now in general availability for Gmail
On the 12th of July Gmail announced the long-awaited conclusion of their BIMI pilot and subsequently general availability for brands/trademark holders. In the coming weeks support will continue to be rolled out for anyone who wishes to create a more secure email experience for their customers.
"BIMI provides email recipients and email security systems increased confidence in the source of emails, and enables senders to provide their audience with a more immersive experience."
– Google
Early studies made by Verizon boast increased open rates of up to 10% alongside a promise of increased deliverability, it's no wonder marketers across the globe have eagerly awaiting the pilot concluding since it was announced in July of 2020.
"Brands' abilities to control their logos when sending emails, newsletters, receipts and offers is invaluable. Like those using consistent vanity URLs and display names across social media profiles, BIMI's approach gives control to brands of their own imagery, offering consistency, conveying trust and increasing recognition and reach. "
– BIMI Working Group
To use BIMI effectively with Gmail, domains must implement Domain-based Message Authentication, Reporting & Conformance (DMARC) to ensure proper validation of emails and validate their trademarked logos via a Verified Mark Certificate (VMC).
You can view the BIMI implementation process below: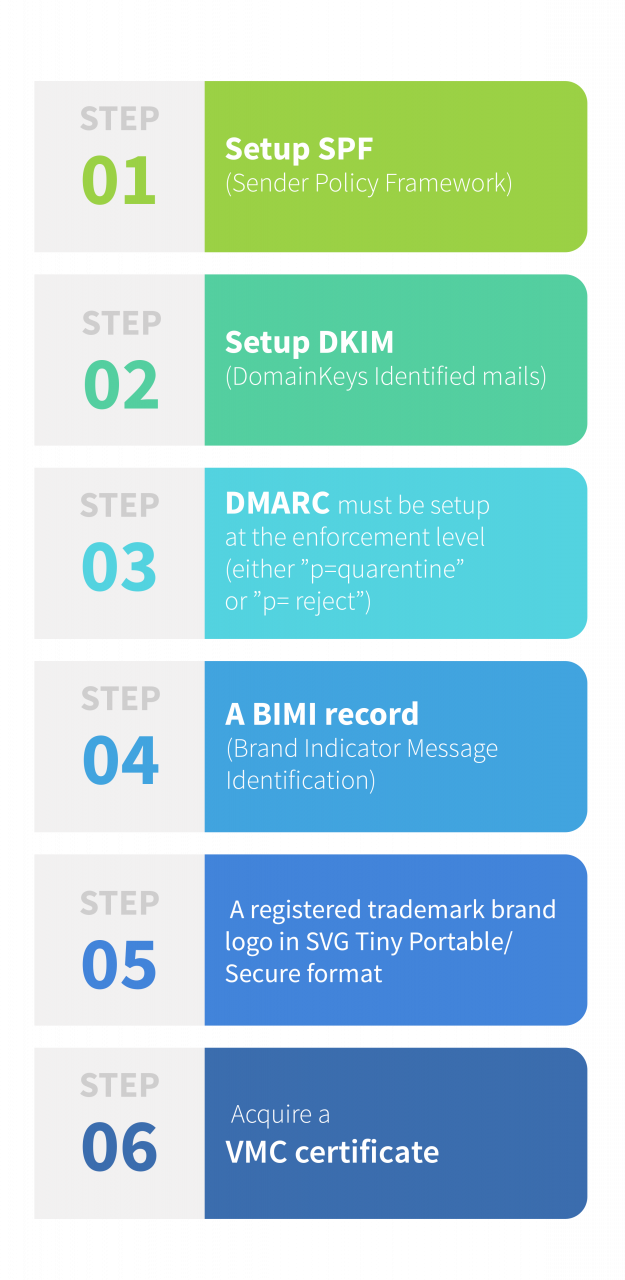 For more information on the requirements please read through our earlier blogpost
Get in touch with Dotkeeper or fill out the form below if you want to review how your organization can implement BIMI and increase email security, deliverability and open rates.